Overview
Jamila H Siamwala, Ph D is an Assistant Professor of Molecular Pharmacology, Physiology and Biotechnology at Brown University and an affliate at Providence VA Medical Center. She is a graduate of Anna University, Chennai. She has trained in mitochondrial physiology  as a post doctoral fellow in University of California San Diego and moved to Brown Univeristy as a research associate in December 2017. She became an Assistant Professor in February 2019.
Dr. Siamwala is a cell physiologist by training and is interested in mitochondrial functions, metabolome, immune interactions and immune based therapies for cardiovascular diseases. She led the group investigating the mitochondrial functions of space and ground astronauts plasma components on skeletal muscle cells in the historic NASA twins study published in Science journal.
Dr. Siamwala is currently investigating the role of macrophage mechanisms in right ventricular fibrosis and pulmonary hypertension. Her work is supported by grants from NIGMS CardioPulmonary Vascular Biology Center for Biomedical Research Excellence (COBRE CPVB) and Rhode Island Foundation. She is also a receipient of two summer 2019 UTRA awards.
Dr. Siamwala serves on NASA grant review panel and is a reviewer of Scientific reports, British Journal of Pharmacology and American Journal of Physiology-Regulative, Integrative and Comparative Physiology.
Dr. Siamwala received the Young Scientist Award, Annual meeting of Society for Free Radical Research (SFRR) in 2011 and EEP National Space Biomedical Research Institute's Gravitational Physiology Beginning Investigator Award from the American Physiology Society in 2015.
Brown Affiliations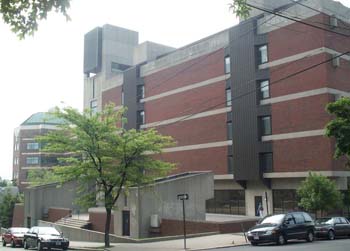 Molecular Pharmacology, Physiology and Biotechnology
Research Areas
On the Web