Overview
For L. Mignone's current profile, please see Academia.edu.  She is no longer affiliated with Brown University.
Lisa Mignone's research focuses on the social history of the Roman Republic, especially the ongoing and interactive relationship of historical events and the sites in which they occur. 
She received her PhD from Columbia University in Classical Studies, an interdisciplinary program in Ancient History, Art History & Archaeology, and Classical Philology (2010). She has an MPhil (Classical Studies) from Columbia, MA (Classics) from University of Virginia, and AB magna cum laude (Classical Philology) from Radcliffe College of Harvard University. Mignone was awarded a Rome Prize from the American Academy in Rome (AAR) and spent the subsequent year as a fellow at the Scuola Normale Superiore di Pisa. She came to Brown after a year as faculty at NYU.  

Mignone's ancillary training includes numismatics (American Numismatic Society), epigraphy (Oxford University), archaeology (La Sapienza/AAR and AAPP), and topography (American School of Classical Studies in Athens and AAR).
Brown Affiliations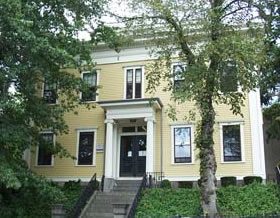 Classics
Research Areas
On the Web

L. M. Mignone's profile on Academia.edu