Overview
Portia Cornell is a investigator at Brown University and a Health Science Specialist at the Veterans Health Administration Medical Center in Providence, RI. Her research interests are in the economics of aging and the financing and quality of long-term care. Dr. Cornell uses quasi-experimental methods for comparative effectiveness, evaluation, and policy research. She studies research questions such as the following:
Can putting social workers in VA primary care teams help aging Veterans stay in the community and prevent costly hospitalizations?
Do residents in dementia-specialized assisted living communities have different outcomes from those in regular assisted living?
How have hospitalization rates at VA community living centers changed over time as these facilities shift away from long-term and toward more post-acute care?
What is the effect of being admitted to a skilled nursing facility with a higher star rating on patient outcomes?
In previous work, Dr. Cornell has studied underwriting in the market for long-term care insurance. Her research has been published in high-impact, peer-reviewed journals, including  Health Services Research and Health Affairs. 
Dr. Cornell received her Ph.D. in Health Policy from Harvard University.
Brown Affiliations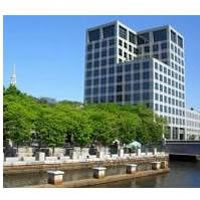 Health Services, Policy and Practice
Research Areas