Overview
Patience Moyo, Ph.D. is a member of the Center for Gerontology and Healthcare Research in the Department of Health Services, Policy, and Practice at the Brown University School of Public Health.
She is a health services and policy researcher with interests in medication safety, licit and illicit drug use, pain management, substance use disorder treatment, and public health laws such as prescription drug monitoring programs. Her main research has focused on epidemiology, quality of prescribing, and policy issues related to opioid analgesics across different populations including older adults, Medicaid enrollees, and Veterans.
She obtained doctoral training in Pharmaceutical Health Services Research from the University of Maryland Baltimore. Subsequently, she completed a Postdoctoral Fellowship at the University of Pittsburgh Health Policy Institute's Center for Pharmaceutical Policy and Prescribing, and, during that time, had a research affiliation with the VA Pittsburgh Center for Health Equity and Research Promotion.
Brown Affiliations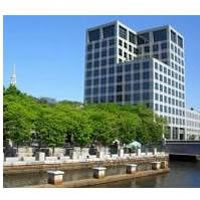 Health Services, Policy and Practice
Research Areas
On the Web