Overview
Faiz Ahmed specializes in social and legal histories of the modern Middle East, Islamicate world, and Muslim minority communities. From the Ottoman Mediterranean to the Indian Ocean, and Central Asia to the Americas, Ahmed's core research interests include student and scholarly networks, constitutional movements, and international law and diplomacy. His first book, Afghanistan Rising: Islamic Law and Statecraft between the Ottoman and British Empires (Harvard, November 2017), unearths a lost history of expertise and exchange across regional divides by tracing the struggle of a diverse cast of jurists in winning Afghanistan's independence and promulgating its first constitution from the late Victorian era to the partition of the Ottoman Empire.
Pivoting to the western hemisphere, Ahmed's second book project examines the history of relations between the Ottoman Empire and the United States—as seen from Ottoman perspectives. Based on work in Ottoman state archives and other rare collections from Istanbul to New England, his current research explores the sociolegal, economic, and religious underpinnings of Ottoman-American ties during the eighteenth and nineteenth centuries. 
Professor Ahmed is a recipient of fellowships from the Fulbright Program, National Endowment for the Humanities, Social Science Research Council, Andrew W. Mellon Foundation, and the Center for the Study of Law and Society at UC Berkeley Law School for his research in Afghanistan, Turkey, Egypt, India, North America, and the UK. He is also co-organizer with colleagues Michael Vorenberg, Emily Owens, and Rebecca Nedostup of the Brown Legal History Workshop and Brown Legal Studies collaborative.
Brown Affiliations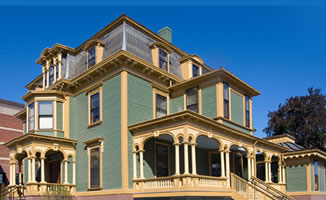 History
Research Areas