Overview
Vazira Fazila-Yacoobali Zamindar is a historian of modern South Asia, with an interest in twentieth century histories of decolonization, displacement, war, non-violence, the visual archive and contemporary art. Her book, The Long Partition and the Making of Modern South Asia: Refugees, Boundaries, Histories, was published by Columbia University Press in 2007, the Indian and Pakistani editions of the book came out in 2008, and the Urdu translation in 2014. Stories from the book have been performed by the Delhi-based Dastangoi (Dastaan-e-Partition), and the book has been an inspiration for Mara Ahmad's film A Thin Wall (2015), Shayma Sayid's dance Kanhaiya yaad hai kuch bhee hamari (South Bank Center, London, August 2017), and for the San Francisco Enacte Arts' play The Parting (2018).
While minorities and refugees remain enduring concerns, she is presently working on a book on the history of archaeology, visual practices and war on the northwest frontier of British India, on the borderlands with Afghanistan - Civilizational Matters: Art and War in the Ruin Archive of Empire - and has received the International Institute of Asian Studies Fellowship, the Fulbright, and the National Endowment for Humanities Fellowship, amongst others, for this project. Tied more intimately to the present, she has been following the ordinary stories of a single death to ask how, if at all, can one give an account of a displaced life.
She directed the South Asian Studies Program from 2012-2016, organized the South Asia Documentary Film Festival in 2011, the Brown-Harvard Pakistani Film Festivals in 2014 and 2015, and continues to run the inter-disciplinary Theory from the South reading group, as Art History from the South for the 2018-9 academic year.
With a commitment to public engagement, she has been involved in organizing teach-ins on campus, and has worked with Primary Source and the Choices program, FirstWorks Providence, the RISD Museum, as well as the Lahore Museum. She has appeared on Christopher Lydon's Open Source Radio and the BBC Radio series Museum of Lost Objects, and her articles have appeared in the Third Text Online, Times of India, The News, Dawn, Time Out Delhi, Caravan, Current History and The Wire.
Brown Affiliations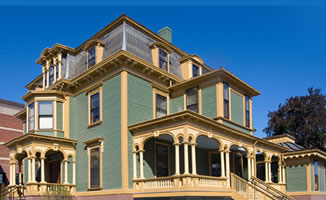 History
Research Areas
On the Web